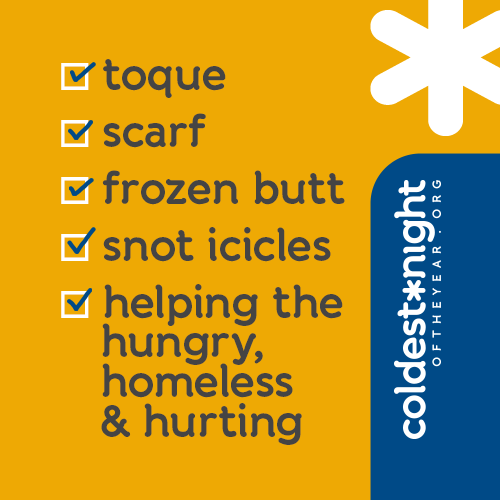 In less than 2 months, we put on our toques and scarves and get ready to walk for the youth in our community!!!
Are you ready to join us?? We are thrilled to already have 26 walkers signed up. That is awesome!!! BUT, we need more. WE NEED YOU!!!
HOW CAN YOU HELP?
Go to our CNOY website at: https://cnoy.org/location/stthomas, and…
Gather your friends and register your team,
Join a team already registered, OR
Sponsor a walker or a team.
DID YOU KNOW???
YFC has an emergency homeless shelter for youth and young adults to spend nights off the streets, where they can be safe and warm, fed a good, nutritious meal, provided with hygiene products and clothing, and able to interact with our amazing volunteers.
We also have weekly programs, summer camps, and one-on-one mentoring with youth.
So if you want to know where your money and walking efforts are going to, this is it!!!
Sign up today to walk, or to donate by going to: https://cnoy.org/location/stthomas
If you have questions or want more information, please contact our office at 51-633-6538.