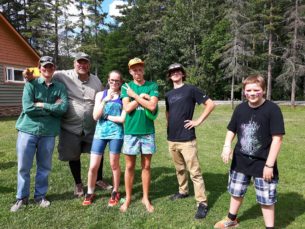 We LOVE this time of year!!! Time to start planning for Muskoka Woods!!! Did you know that the spots for our youth and leaders are donated to us?? We are incredibly blessed for this opportunity!
We have distributed forms to our youth to express interest in attending Muskoka Woods from July 16-21 this year. Some of the youth filled out the forms right away and handed them back in, others took them home. These forms are simply to tell us the youth is interested in attending, they DO NOT guarantee a spot. Because there are limited spots available, we prioritize to those who 1) are currently in grades 7 to 12, 2) have not attended before, 3) have attended before, but are older and may not have a chance to go again before graduating high school, 4) have attended before, and show strong leadership skills.
These "interest" applications are due back to us NO LATER THAN Tuesday, April 25th. We will then begin our selection process. We will let you know either way by May 3rd. Once you have received an invitation, the $50 fee, which covers our transportation costs, will be due by May 30th.